Cold and Flu Treatment Specialist in Plano, TX
Get treatment right away for colds or flu. Contact our team of medical professionals at Q Day Walk-In Clinic. For more information,

call us

today or book an

appointment online

. We are conveniently located at

3560 E Park Blvd Plano, TX

.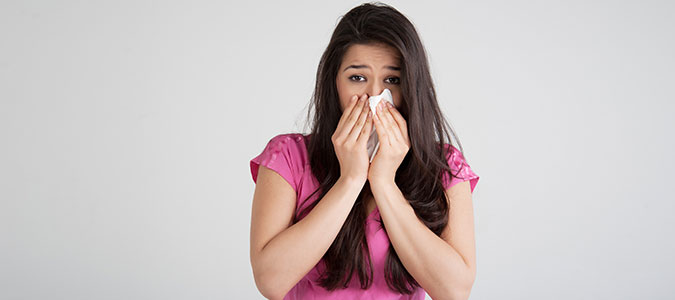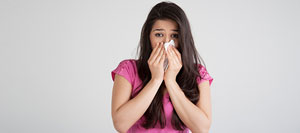 Table of Contents:
What causes cold and flu?
What are the symptoms of colds and flu?
How can I prevent a cold or flu?
When should I see a doctor for colds or flu?
What causes cold and flu?

Common colds can be caused by a variety of viruses, but rhinoviruses are the most common. Cold viruses enter a person's body through their mouth, eyes, or nose. When sick people cough, sneeze or talk, the virus can spread through droplets in the air. Hand-to-hand contact with a person with a cold or sharing contaminated objects, such as eating utensils, towels, toys, or telephones, can also spread the virus. You are likely to catch a cold, according to healthcare professionals, if you touch your eyes, nose, or mouth after such contact.

Colds and flu are often confused by people. While they are different, some of the symptoms may be the same. It is common for people to get cold several times a year. Flu generally occurs only once every few years, on the other hand.

Influenza viruses cause the flu. A person usually gets the flu by breathing in tiny airborne droplets from someone else's cough or sneeze. It is also possible to catch the flu by touching something with the virus on it and then touching your mouth, nose, or eyes.
What are the symptoms of colds and flu?

The flu and the common cold have similar symptoms, making it difficult to tell them apart based on just symptoms. Flu symptoms are typically more intense and begin more abruptly than common cold symptoms. Runny or stuffy noses are more common in people with colds than in people with flu. Pneumonia, bacterial infections, and hospitalizations are usually not caused by colds. Complications associated with flu can be serious.

Flu symptoms include fever, chills, cough, sore throat, runny nose, muscle or body aches, headaches, and fatigue (tiredness). The symptoms of a cold are usually milder than those of the flu.
How can I prevent a cold or flu?

There are several precautions you can take in your day-to-day life to decrease the likelihood of contracting a cold or the flu.

Hands should be washed frequently. Whenever possible, use a hand sanitizer with alcohol if you cannot reach a sink. Maintain a germ-free environment for your family and friends. The virus clings to your bare hands, so don't use them to muffle your coughs and sneezes. The next time one starts coming, grab a tissue and throw it away. Cough or sneeze into your elbow if you don't have one. Your eyes, nose, and mouth are the main entry points for cold and flu viruses.

You should teach your children not to touch their faces — and follow your own advice as well. Any activity that gets your heart pumping is aerobic exercise. Your body's natural virus-killing cells are increased by it. Colds are more severe and frequent in heavy smokers. Even being around smoke harms your immune system, your body's defense against germs. Avoid drinking too much alcohol which affects the immune system. And a healthy diet full of vegetables can decrease your likelihood of getting sick.
When should I see a doctor for colds or flu?

When cold or flu symptoms last an abnormally long time or are more severe than expected medical attention may be required. It may be allergies, sinusitis, or some other secondary infection that is causing your cold to last longer than two weeks. If you experience symptoms such as stabbing pains in the chest, sputum that is colored, fever, or shortness of breath, you may have pneumonia. As a cold and flu may be difficult to tell apart based on symptoms alone it is important to seek medical care when in doubt. Cold and flu treatment is available at Q Day Walk-In Clinic. For more information, call us today or book an appointment online. We are conveniently located at 3560 E Park Blvd Plano, TX. We serve patients from Plano TX, Frisco TX, Garland TX, Carrollton TX, McKinney TX, Murphy TX, Wylie TX, and much more!